Francesca Curtis and Phyllis Papps are many things. Researchers. Writers. Ultra-Feminists. Partners. They are also the first lesbian couple to come out on national television almost fifty years ago. Putting everything on the line, Phyllis and Francesca appeared on ABCTV 'This Day Tonight's interview about lesbianism in October 1970. Since that appearance, the couple unpredictably became the public face of change, becoming members of Australia's first gay political rights group, the Daughters of Bilitis, now known as the Australasian Lesbian Movement. The Australasian Lesbian Movement was the first forum for lesbian women to open up and speak about their sexualities. Now in the last years of their lives and with health problems looming, Phyllis and Francesca shine light on the barriers that still stop them from being seen as who they are before it is too late. With their story spanning decades and a new LGBTQIA+ generation emerging, the couple uncover their contribution to one of the biggest shifts in Australian history, and also open up about the importance of acceptance in their lives. Refusing to become invisible, Phyllis and Francesca come out for the final time whilst the country secures marriage equality and a hopeful future.
Mardi Gras Queer Screen – ' My Queer Career' Best Film, Melbourne Queer Film Festival – Best Australian Short Film.
Check Out The Trailer: Why did she have to tell the world?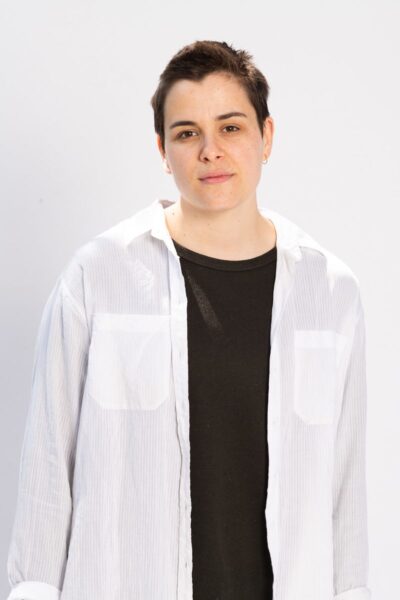 AP Pobjoy (they/them) is a trans masculine non-binary writer, director and documentary-maker. Growing up between Melbourne and Far North Queensland, AP's work focuses on outnumbered perspectives with a passion for Australian storytelling. Their work has been recognised by The Age, Stronger Than Fiction, RUUSH Magazine and Global Citizen and was recently nominated for BBFF's 'Young Australian Filmmaker of the Year'.
Website: https://www.whydidshe.com.au/