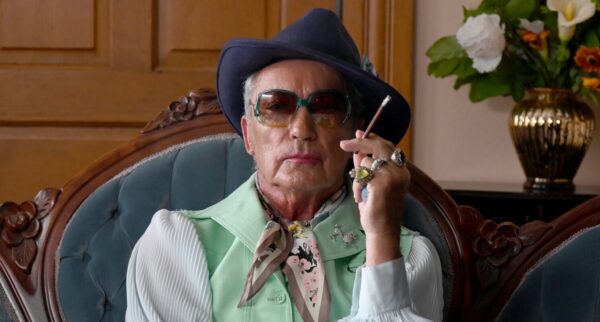 Organisers of Iris Prize, Cardiff's International LGBT+ Film Festival, are delighted to announce the full programme of screenings and events for its 15
th
 year, which runs in Cardiff from 5
th
 to 10
th
 October and online until 31
st
 October. The shortlist of 35 international filmmakers competing for

£30,000

prize money is unveiled along with 15 filmmakers who are nominated for the Best British Short film prize.  Remarkably this year's nominees reflect a 50/50 divide of male and female filmmakers representing the full diversity and gender, including trans and non-binary individuals, actively engaging across the LGBT+ community. 
Among the features films are UK premieres of new films from Bruce LaBruce and Todd Stephens along with critically acclaimed Firebird
and Rebel Dykes. There are also a wide range of talks, panel discussions
and a special awards ceremony on Saturday night. There's also live music from HYYTS, the up-and-coming young synth pop band from Glasgow, who have also provided music for the festival montage trailers.
Screenings will take place for the first time in Premiere Cinemas Cardiff, marking an exciting new partnership with the festival
, 
which is close to the heart of Cardiff's LGBT+ nightlife, along with the ever
-
popular Chapter. So
,
 plenty of reasons to celebrate.
The festival plans to offer an in
-
person extravaganza and after
the success of last year's virtual event, most of the 2021 programme is
also being made 
available on-line throughout October for wider UK audiences to enjoy. 
Here is the link to the 2021 Iris Prize International Trailer: 
https://youtu.be/b08P6O7Mok4
Berwyn Rowlands, Iris Prize says:

 
"This year's programme offers those who are ready to re-connect and meet likeminded people to watch amazing films in person a lot of choice. Our venues, including our new city centre home Premiere Cinemas are ready to put on a show. And although we are still living in a different world to when we last came together in 2019 – there will be much which is familiar
, 
and fingers crossed a few new surprises
.
However, we are mindful that for some of our audience watching our 15
th
 edition on-line works best. And looking at the numbers from last year, I'm sure that presenting the festival in person and on-line will become the norm.
"
Berwyn adds, "We have so much to enjoy this year I'm predicting many will take advantage of catching up with the films they missed in Cardiff during the festival week by
taking advantage of the festival on-line which runs till the end of October. The best of both worlds
!"
Deputy Minister for Arts and Sport, Dawn Bowden, said:
"I'm delighted that Creative Wales is able to support Iris Prize again this year, in what will be the Festival's 15
th
 year. We are champions for inclusivity and diversity across the creative industries in Wales, and are proud to support an initiative that showcases Welsh creative talent within the LGTBQ+ community and takes this to a global stage.  I'd like to wish participants the best of luck and congratulate them on their creative journeys so far."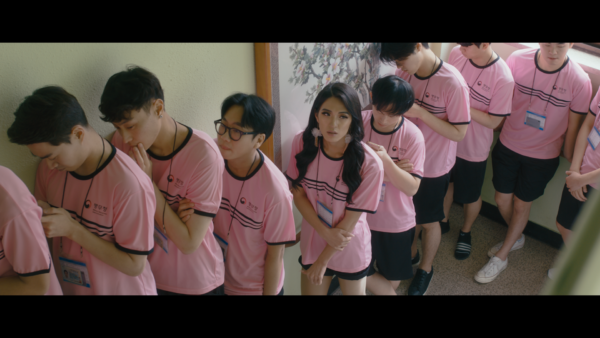 IRIS PRIZE 2021 INTERNATIONAL SHORTS, sponsored by

 The

 

Michael Bishop Foundation
The Iris Prize, supported by The Michael Bishop Foundation have today announced the 35 shortlisted films in competition for the world's largest international LGBT+ short film prize
.  
Iris Prize has many international partner festivals who nominated 20 of the shortlisted films
, 
with the remainder chosen by a pre-selection jury from a record number of films entered through open submissions.
Filmmakers hail from Canada, Brazil, Philippines and for the first time, Iran and Russia. They are competing alongside Sweden, Spain, Czech Republic and UK counterparts. offering dramatically diverse representations within the global LGBT+ community, championing trans power, the exuberance of youth, and the complexity of emotionally personal stories. The one uniting factor in all 35 films is an exhilarating celebration of lives of LGBT+ people across the world.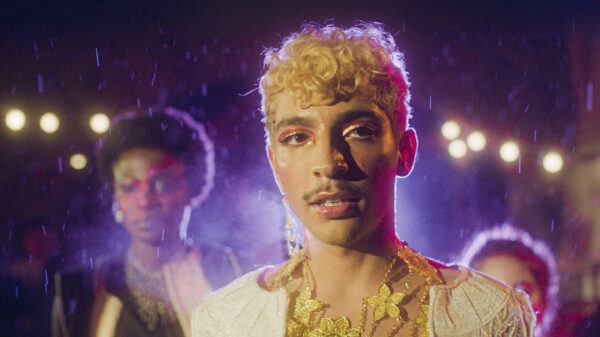 IRIS PRIZE 2021, BEST BRITISH SHORTS, SPONSORED BY FILM 4 AND PINEWOOD STUDIOS
Iris Prize has also announced the 15 filmmakers who are competing for this year's Iris Prize Best British Short supported by Film4 and Pinewood Studios.  Additionally, UK audiences can join in the experience by watching all the nominated shorts for free online* 
 All the nominated films are eligible for consideration for BAFTA and can automatically be entered by the filmmakers. You can view all the shortlisted films with extra details about the directors and images by following this link:
irisprize.org/best-british-2021
HYYTS also provide the track DWY for the Best British montage which is unveiled on 16th September.
Iris has brought together a strong line up of international feature films to complement its shorts programmes. This year includes two UK prestigious premieres by popular filmmakers. Firstly, there's Bruce LaBruce's 
Saint-Narcisse (2020) 
with Canadian actor Fėlix Antoine-Duval playing identical twins, separated at birth. who meet years later unaware of their shared past. 
Todd Stephens (
Another Gay Movie)
 returns with 
Swan Song (2021)
 which won
the audience award at Monte Carlo Comedy Film Festival.  It stars the legendary German actor Udo Kier alongside Linda Evans
 (Dynasty) 
and Michael Urie
 (Ugly Betty
). Both films are due to be released in UK by Peccadillo Pictures next year.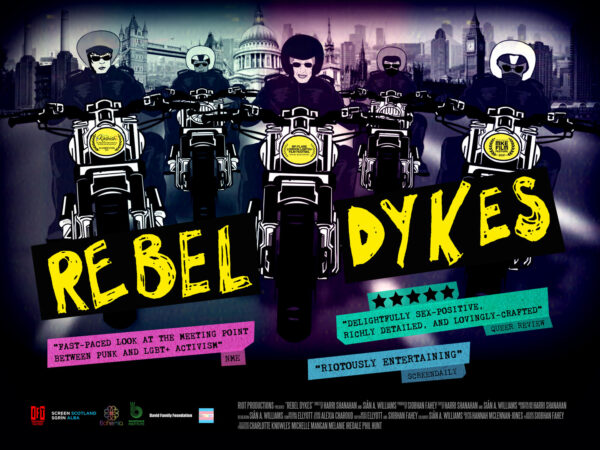 The much anticipated and highly entertaining UK documentary, 
Rebel Dykes (2021)
, directed by Harri Shanahan and Sia
n A. Williams, offers an energetic celebration of a group of punk lesbian collective who found their own unique form of activism fighting for LGBT rights during the 70s and 80s, taking in Greenham Common and the abseiling into the House of Lords. The film is also the centrepiece of a full day of related activities and talks at Chapter Cinema.
The festival recognises the power of actors who brings these stories to life with awards for Best Performance in A Male Role, sponsored by Attitude, and Best Performance in a Female Role, sponsored by Diva.
OPENING NIGHT, Tuesday 5th October
There's a wealth of creative talent flourishing in Wales reflecting the diversity of the community and so Iris will reflect this with its Opening Night activities. There's a screening of Lara Zeidan's new short 
A Beautiful Form To See
 that's a celebration of the female body
.
  Shot in Wales, this is the film that Lara made after winning the Iris Prize in 2018 with 
Three Centimetres
.  We also have the first screening of Mathew David's new film 
Skinny Fat, 
about a
 gay man who confronts his belly fat in a shop changing room, triggering him to relive an abusive past relationship. The film stars Welsh acting legend Ruth Madoc, who will be joined on the night by Iris Patron, Heather Small and other guests who will be entertained by festival partners the Co-op 
and offered a chance to taste some amazing food created by David Llewellyn from the Co-op's Delicious Food Team
. All-inclusive tickets to the films and party are available for only £12.

EVENTS AND COMMUNITY ACTIVITY
The continual success of Iris has been in developing a strong friendly community environment to share stories. This year is no exception as we encourage our audience to 
"watch, talk and listen"
 during the festival and we have ample opportunity for that with the 
Iris Film Academy
 and associated talks. 
Iris Live!
 returns – our daily roundup of interviews, gossip and much more. 
The
 Iris Club 
in partnership with Diffusion: Cardiff's International Festival of Photography will be located in the Queen's Arcade. Be ready for some exciting work that will complement the moving images of Iris.
The Iris Prize LGBT+ Film Festival 2021 runs 5
th
 to 10
th
 Octobe
r 
in person in Cardiff and will be available on-line in the UK for the full month of October.    
The main festival sponsors are:
The Michael Bishop Foundation, Creative Wales, a Welsh Government agency that supports the creative sectors in Wales , the BFI awarding funds from The National Lottery, Ffilm Cymru Wales, Film 4, University of South Wales, Cardiff University, Co-op Respect, Bad Wolf, Gorilla Group, Peccadillo Pictures, Pinewood Studios, Attitude Magazine, Diva Magazine and The Ministry of Sound.  The festival also works in partnership with BAFTA Cymru, Pride Cymru and Stonewall Cymru.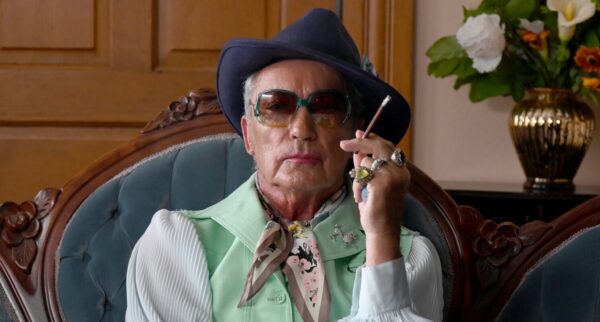 Mae'n bleser gan drefnwyr Gwobr Iris, Gŵyl LHDT+ Ryngwladol Caerdydd, gyhoeddi'r rhaglen lawn
19 o wledydd yn cael eu cynrychioli ar restr fer Gwobr Iris gan gynnwys Iran, Brasil, Y Philipinau, Bwlgaria a De Korea

 

3 gwneuthurwr ffilm o Gymru ymhlith yr enwebiadau Gorau Ym Mhrydain

 

Ffilmiau nodwedd yn cynnwys premières y DU o ffilm Todd Stephens 

Swan Song

 a 

Saint Narcisse

 gan Bruce LaBruce, yn ogystal â digwyddiad arbennig ffilm 

Rebel Dykes

 

Cyfoeth o ddigwyddiadau byw gan gynnwys gweithdy cerdd gyda band synthpop yr Alban, HYYTS a bwyd arbennig  gan Chef y Co-op, David Llewellyn.

 
"Er ein bod yn dal i fyw mewn byd gwahanol i pan ddaethom at ein gilydd ddiwethaf yn 2019 - bydd llawer o bethau cyfarwydd, a chroesi bysedd am ychydig o bethau annisgwyl newydd".

 
Ymhlith y ffilmiau
nodwedd
mae premieres y DU o ffilmiau
newydd
gan Bruce LaBruce a Todd 
Stephens ynghyd â 
Firebird
 a 
Rebel Dykes
, 
sydd
wedi
ennill clod eisoes
. 
Ymhlith y digwyddiadau
mae
cyfres o drafodaethau a cher
ddoriaeth
fyw
gan
HYYTS, band pop synth ifanc o Glasgow, sydd
hefyd
wedi
darparu
cerddoriaeth
ar
gyfer
trelars montage yr
ŵyl. Mae yna
hefyd
ystod
eang o sgyrsiau
, 
trafodaethau panel gyda
seremoni
wobrwyo
arbennig
nos
Sadwrn
.
Bydd
dangosiadau
yn
cael
eu
cynnal am y tro o
cyntaf
yn y Sinemâu Premiere, gan nodi partneriaeth
newydd
gyffrous
gyda'r
ŵyl
,
ac mae
wrth
galon
bywyd
nos
LHDT+ Caerdydd
, 
ynghyd â
chanolfan
Chapter. Felly digon o resymau i ddathlu
.
Mae'r
ŵyl
yn
bwriadu
cynnig
strafagansa
wyneb-yn-wyneb ac ar
ôl
llwyddiant
digwyddiad
rhithwir y llynedd
, 
mae'r
rhan
fwyaf o raglen 2021 hefyd
ar
gael
ar-lein
trwy
gydol mis Hydref er mwyn i gynulleidfaoedd
ehangach y DU ei
mwynhau
.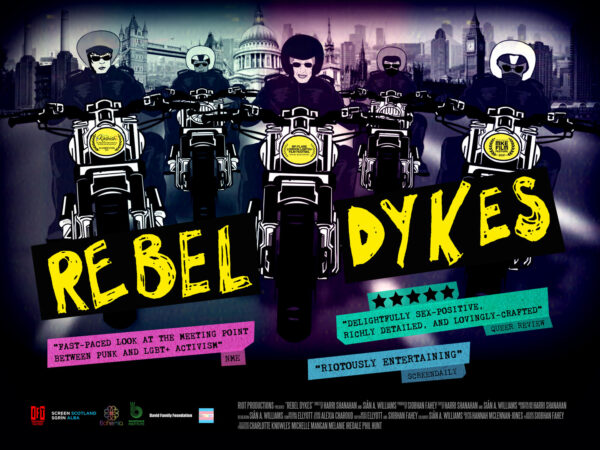 Dywed Berwyn Rowlands, Gwobr Iris,
"Mae rhaglen
eleni
yn
cynnig
llawer o ddewis
i'r
rhai
sy'n
barod i ail-gysylltu a chwrdd â phobl
debyg i wylio
ffilmiau
anhygoel
wyneb-yn-wyneb. Mae ein
lleoliadau
, 
gan
gynnwys
ein
cartref
newydd
yn
Sinemâu Premiere
, 
yng
nghanol y ddinas
, 
yn
barod
i'n
croesawu. Ac er ein bod yn dal i fyw
mewn
byd
gwahanol i pan ddaethom at ein
gilydd
ddiwethaf
yn 2019 - bydd
llawer o bethau
cyfarwydd, a chroesi
bysedd am ychydig o bethau
annisgwyl
newydd
.
"
Fodd
bynnag
, 
rydym
yn
ymwybodol bod gwylio
ein
15f
ed
rhifyn
ar-lein
yn
gweithio
orau i rai o'n
cynulleidfa. Ac o edrych
ar y niferoedd
o'r
llynedd
, 
rwy'n
siŵr y bydd
cyflwyno'r
ŵyl
wyneb-yn-wyneb ac ar-lein
yn
dod
yn
arfer
."
Ychwanegodd Berwyn, "Mae gennym
gymaint
i'w
fwynhau
eleni
rwy'n
rhagweld y bydd
llawer
yn
manteisio
ar
ddal i fyny
gyda'r
ffilmiau y gwnaethon
nhw
eu
colli
yng
Nghaerdydd
yn
ystod
wythnos
yr
ŵyl
trwy
fanteisio
ar
yr
ŵyl
ar-lein
sy'n
rhedeg tan ddiwedd mis Hydref. Y gorau
o'r
ddau
fyd
!"
Dywedodd Dirprwy Weinidog y Celfyddydau a Chwaraeon, Dawn Bowden,
"Rwy'n falch iawn bod Creative Wales yn gallu cefnogi Gwobr Iris eto eleni, yn yr hyn fydd 15fed flwyddyn yr Ŵyl. Rydym yn hyrwyddwyr am gynhwysiant ac amrywiaeth ar draws y diwydiannau creadigol yng Nghymru, ac rydym yn falch o gefnogi menter sy'n arddangos talent greadigol Cymru yng nghymuned LHDTQ+ ac sy'n mynd â hyn i lwyfan byd-eang. Hoffwn ddymuno pob lwc i'r cyfranogwyr a'u llongyfarch ar eu teithiau creadigol hyd yn hyn."
GWOBR IRIS FFILMIAU BYRION RHYNGWLADOL 2021, a noddir gan Sefydliad Michael Bishop
Heddiw
, 
mae
Gwobr Iris, gyda
chefnogaeth
Sefydliad Michael Bishop
,
wedi
cyhoeddi'r 35 ffilm 
ar y rhestr fer mewn
cystadleuaeth 
am wobr
ffilm fer LHDT+ 
ryngwladol
fwyaf y byd
.
Mae gan
Wobr Iris lawer o wyliau
-
partner rhyngwladol
a
enwebodd 20 o'r
ffilmiau
ar y rhestr fer, gyda'r
gweddill
yn
cael
eu
dewis
gan
reithgor
cyn-ddethol
o'r
nifer
uchaf
erioed o ffilmiau a gofnodwyd
trwy
gyflwyniadau
agored
.
Mae gwneuthurwyr
ffilm
yn
hanu o Ganada
, 
Brasil
, 
Y Philipinau
, 
ac am y tro
cyntaf, Iran a Rwsia
. 
Maent
yn
cystadlu
ochr
yn
ochr â chymheiriaid
o
Sweden, Sbaen, y Weriniaeth
Tsiec
a'r DU
, 
gan
gynnig
dehongliadau
dramatig ac
amrywiol o fewn y gymuned
LHDT+ fyd-eang
, 
gan
hyrwyddo
pŵer
traws
, 
gorfoledd
ieuenctid, a chymhlethdod
straeon
personol
emosiynol
. 
Yr un ffactor
sy'n uno ym
mhob un o'r 35 ffilm
yw
dathliad
gwefreiddiol o fywydau
pobl
LHDT+ ledled y byd
.
Gellir
gweld montage Gwobr Iris, gyda
thrac
cerddoriaeth
SOS
gan
ddeuawd alt-pop o'r Alban, HYYTS
yma
Trelar
Gwobr
Ryngwladol Iris
GWOBR IRIS 2021, FFILMIAU BYRION GORAU YM MHRYDAIN, a noddir gan FILM4 a Pinewood Studios
Mae Gwobr Iris hefyd wedi cyhoeddi'r 15 o wneuthurwyr ffilm sy'n cystadlu am 
Wobr Iris Gorau Ym Mhrydain eleni a noddir gan Film4 a Pinewood Studios
. Yn ogystal, gall cynulleidfaoedd y DU ymuno yn y profiad trwy wylio'r holl ffilmiau byrion enwebedig am ddim ar-lein.
Mae pob un o'r ffilmiau a enwebwyd yn gymwys i'w hystyried ar gyfer BAFTA a gall y gwneuthurwyr ffilm gael mynediad iddynt yn awtomatig. 
Gallwch weld yr holl ffilmiau ar y rhestr fer gyda manylion ychwanegol am y cyfarwyddwyr a'r delweddau trwy ddilyn y ddolen hon: 
irisprize.org/bestbritish
Mae HYYTS hefyd yn darparu'r trac 
DWY
 ar gyfer y montage Gorau ym Mhrydain a ddatgelir ar 16 Medi.

FFILMIAU NODWEDD
Mae Iris wedi dwyn ynghyd casgliad cryf o ffilmiau nodwedd rhyngwladol i ategu at y rhaglenni o ffilmiau byrion. Mae eleni'n cynnwys dau premiere y DU gan wneuthurwyr ffilm poblogaidd. Yn gyntaf, mae 
Saint-Narcisse (2020)
 gan Bruce LaBruce gyda'r actor o Ganada Fėlix Antoine-Duval sy'n chwarae efeilliaid, wedi'u gwahanu adeg eu genedigaeth, sy'n cwrdd flynyddoedd yn ddiweddarach heb fod yn ymwybodol o'u gorffennol a rennir. Mae Todd Stephens (
Another Gay Movie
) yn dychwelyd gyda 
Swan Song (2021)
 a enillodd wobr y gynulleidfa yng Ngŵyl Ffilm Gomedi Monte Carlo. Mae'n cynnwys yr actor chwedlonol Almaeneg Udo Kier (ochr yn ochr â Linda Evans o 
Dynasty
 a Michael Urie o 
Ugly Betty
). Disgwylir i'r ddwy ffilm gael eu rhyddhau yn y DU gan Peccadillo Pictures y flwyddyn nesaf. 
Mae'r
rhaglen
ddogfen
boblogaidd a hynod
ddifyr
o'r DU, 
Rebel Dykes (2021)
,
 a gyfarwyddwyd
gan
Harri Shanahan a Siân A. Williams, yn
cynnig
dathliad
egnïol o grŵp o lesbiaid
pync a ddaeth o hyd
i'w
ffordd
unigryw o actifiaeth
yn
ymladd
dros
hawliau
LHDT
yn
ystod y 70au ac 80au
, 
gan
gynnwys Comin Greenham ac abseilio i mewn i Dŷ'r
Arglwyddi
. 
Mae'r
ffilm
hefyd
yn
ganolbwynt
diwrnod
llawn o weithgareddau a sgyrsiau
cysylltiedig
yn Sinema Chapter.
Mae'r
ŵyl
yn
cydnabod
pŵer
actorion
sy'n
dod
â'r
straeon
hyn
yn
fyw
gyda
gwobrau am y Perfformiad
Gorau
mewn
Rôl
Wrywaidd, a noddir
gan Attitude, a'r
Perfformiad
Gorau
mewn
Rôl
Fenywaidd, a noddir
gan Diva.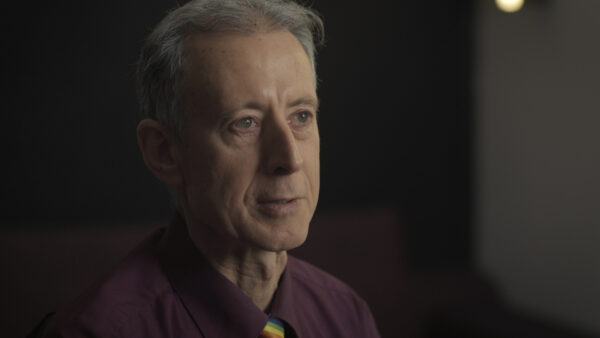 NOSON AGORIADOL, Dydd Mawrth, 5 Hydref.
Mae yna gyfoeth o dalent greadigol yn ffynnu yng Nghymru sy'n adlewyrchu amrywiaeth y gymuned ac felly mae Iris yn bwriadu adlewyrchu hynny ar ei gweithgareddau Noson Agoriadol. Mae dangosiad o ffilm fer newydd Lara Zeidan, 
A Beautiful Form To See
, sy'n ddathliad o'r corff benywaidd. Wedi'i ffilmio yng Nghymru, dyma'r ffilm y mae Lara wedi'i gwneud ar ôl ennill Gwobr Iris yn 2018 gyda 
Three Centimetres
. Mae gennym hefyd y dangosiad cyntaf o ffilm newydd Mathew David, 
Skinny Fat
, am ddyn hoyw sy'n wynebu ei fraster bol mewn ystafell newid siop ddillad, gan ei sbarduno i ail-fyw perthynas ddifrïol o'r gorffennol. Mae'r ffilm yn cynnwys yr arwres actio o Gymru, Ruth Madoc, a bydd Noddwraig Iris, Heather Small a gwesteion eraill yn ymuno â nhw ar y noson a fydd yn cael eu difyrru gan bartneriaid yr ŵyl, y Co-op, dan oruchwyliaeth y Cogydd, David Llewellyn. Mae'r tocynnau hollgynhwysfawr i'r ffilmiau a'r parti ar gael am £12.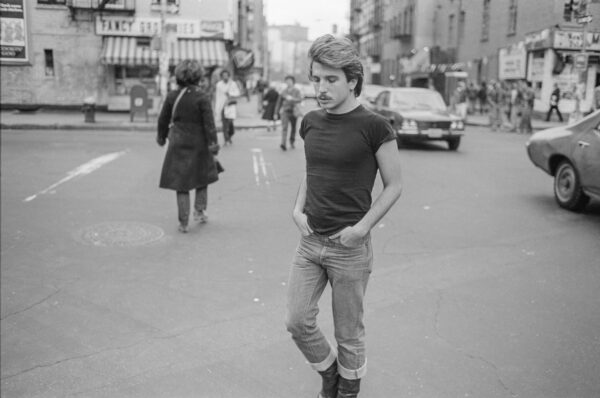 DIGWYDDIADAU A GWEITHGAREDDAU CYMUNEDOL
Mae llwyddiant parhaus Iris wedi bod wrth ddatblygu amgylchedd cymunedol cyfeillgar cryf i rannu straeon. Nid yw eleni yn eithriad gan ein bod yn annog ein cynulleidfa i 
"wylio, siarad a gwrando"
 yn ystod yr ŵyl ac mae gennym ddigon o gyfle am hynny gydag 
Academi Ffilm Iris
 a sgyrsiau cysylltiedig. Mae 
Iris Live!
 yn dychwelyd - ein crynodeb dyddiol o gyfweliadau, clecs a llawer mwy.
Bydd 
Clwb Iris
, mewn partneriaeth â Diffusion: Gŵyl Ffotograffiaeth Ryngwladol Caerdydd, wedi'i leoli yn Arcêd y Frenhines. 
Byddwch yn barod am ychydig o waith cyffrous a fydd yn ategu delweddau symudol Iris.
Gellir gweld manylion llawn y rhaglen a'r digwyddiadau yn 
www.irisprize.org
Mae'r swyddfa docynnau bellach ar agor. Mae tocynnau ar gael yn irisprize.org/boxoffice neu'n bersonol rhwng 5 a 10 Hydref yn Swyddfa Docynnau'r Ŵyl yn Sinemâu Premiere 30 munud cyn pob dangosiad a Chlwb yr Ŵyl, Arcêd y Frenhines, rhwng 10am a 5.30pm.
Mae Gŵyl Ffilm LHDT+ Gwobr Iris 2021 yn rhedeg o 5 i 10 Hydref, wyneb-yn-wyneb, yng Nghaerdydd a bydd ar gael ar-lein yn y DU ar gyfer mis llawn mis Hydref.