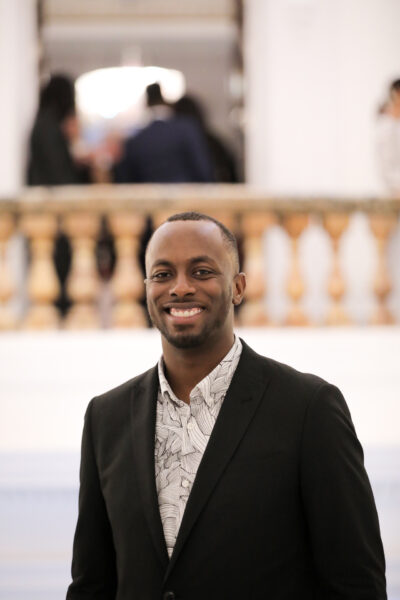 Rasheed is the Director of External Affairs at Ghetto Film School, an award-winning non-profit educating, developing and celebrating the next generation of great storytellers.  
He is the manager of upcoming music producer Fool the Fox and a programmer at several film festivals such as Raindance, Outfest, Inside Out, Newfest, Frameline and the British Urban Film Festival.  
Previously a member of the Best British jury in 2019, Rasheed returns as chair of the international jury and is incredibly honoured and thrilled for this opportunity to experience and award exceptional LGBTQ+ content. 
---
Yr awdur arobryn Roxy Bourdillon yw rheolwr olygydd DIVA, cylchgrawn blaenllaw Ewrop ar gyfer menywod LHDTQRh a phobl anneuaidd. Mae hi hefyd wedi rhoi sgyrsiau am The L Word yn y British Film Institute, wedi cynnal paneli gydag enwogion cyfresi gwe yn ClexaCon, ac wedi cyfweld pawb o Emma Stone ac Andra Day i'r Dykes On Bikes chwedlonol. Cyhoeddwyd ei gwaith hefyd mewn llawer o deitlau eraill gan gynnwys Curve, LOTL, a L-Mag.