Twelve new feature films with be shown during the 16
th
annual Iris Prize LGBTQ+ Film Festival, including
three films directed by previous Iris Prize alumni
. The jury for Best Feature is made up of
six students from the University of South Wales Film and TV Wales
.  This is an excellent opportunity for the students to learn from and meet award-winning filmmakers from all over the world.
---
This year, the feature films chosen to the screened come from the USA, Canada, Poland, Norway, Australia, Italy, Lebanon, Ireland, the Philippines, and Thailand. Themes this year include coming of age and coming out; family obligations; small-town scandal; and sex, lies, and cold-blooded murder!
---
The Cardiff-based LGBTQ+ film festival also boasts the world premiere of
Barrio Boy
, directed by Iris alumnus Dennis Shinners, who has been previously shortlisted for Area X in the inaugural Iris Prize festival of 2007, and for the short version of this feature, in 2013. 
Dennis
is also a member of this year's international –
Iris Prize – jury
. Other features being shown during the six-day festival include
Before I Change My Mind
, directed by Trevor Anderson, another Iris alumnus who has had three films shortlisted previously: Rock Pockets, 2007; The Island 2009; and The Little Deputy, 2015. This is Trevor's first feature, and he will be attending the festival. Also showing is
So Vam
, made by Alice Maio Mackay, a 16-year-old Trans woman from Australia.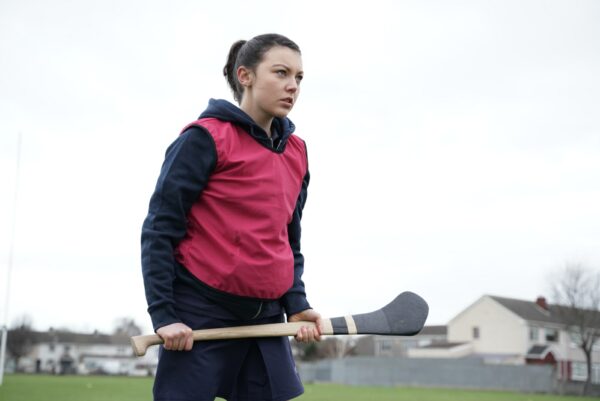 Two other Iris Prize international jury members have feature films showing: Kamil Krawczyck's
Elephant
, and
Who We Love
, directed by Ireland's Graham Cantwell.  
Who We Love
has been nominated for 6 IFTA Awards, including best film, director and script, and was adapted from the short film Lily, shortlisted for the Iris Prize in 2017.
---
The Feature Films for 2022 are:
Lonesome | Dir. Craig Boreham | Australia
So Vam | Dir. Alice Maio Mackay | Australia
Mascarpone | Dir. Alessandro Guida | Italy
Fire Island | Dir. Myles Clohessy | USA
Barrio Boy | Dir. Dennis Shinners | USA
Elephant | Dir. Kamil Krawczycki | Poland
Before I Change My Mind | Dir. Trevor Anderson | Canada
Hello World| Dir. Kenneth Elvebaak | Norway
Who We Love | Dir. Graham Cantwell | Ireland
Sirens | Dir. Rita Baghdadi | Lebanon
Yes or No| Dir. Saratsawadee Wongsomphet | Thailand
Metaporhosis | Dir. Jose Enrique Tiglao | Phillipines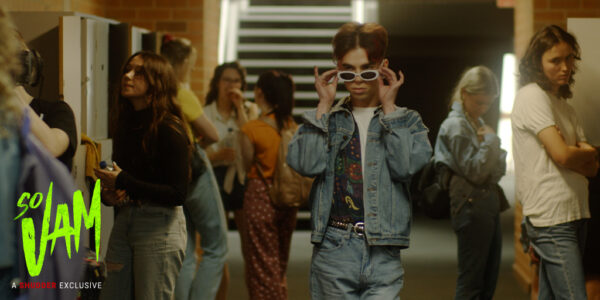 ---
Berwyn Rowlands, Iris Prize
Film
Festival Director, said:
'The feature films we are presenting to you as part of our Iris Prize Festival this year promise to entertain, to engage, and to give the audience plenty of food for thought.  We are particularly pleased to be screening – and hosting one world premiere – feature films made by Iris Prize alumni. Two of the films are based on previously shortlisted Iris Prize film. We hope you will be as proud of the Iris legacy as we are.' 
---
Jury announcement for Best Feature 2022 – full details on the juries are here:  https://irisprize.org/2022-juries/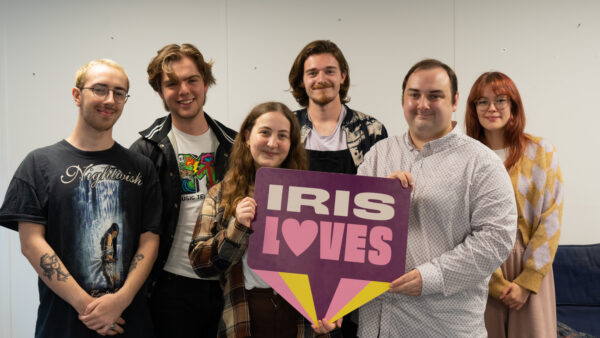 ---
The Feature Film Jury will be awarding in three categories:
Iris Prize Best Feature Award – sponsored by Bad Wolf
Iris Prize Best Performance in a Male Role sponsored by Attitude Magazine
Iris Prize Best Performance in a Female Role sponsored by DIVA Magazine
---
Tom Ware, University of South Wales, said:
'I am very proud of the Film and TV School Wales students who have volunteered to sit on this year's jury for the Iris Prize Best Feature Award. This is another excellent opportunity provided for them to spend time with accomplished and award-winning filmmakers as they move from university life to working in the film industry. It also builds on USW's successful partnership with Iris that has already created many other opportunities for our students over the last few years. 'Being on the jury of a world-class film festival is definitely one for the CV, and will undoubtedly give them a great start in their chosen screen career, whether it's directing, editing, or scriptwriting.'
---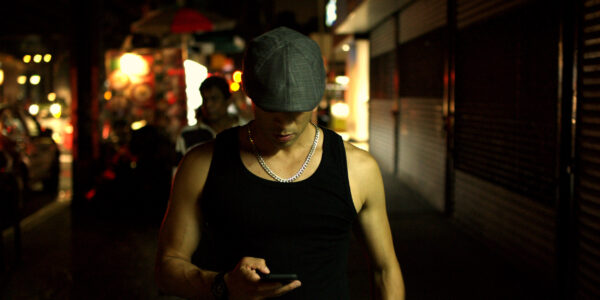 12 ffilm nodwedd newydd wedi'u dewis ar gyfer Gŵyl Ffilm LHDTQ+ Gwobr Iris 2022 gyda rheithgor myfyrwyr i ddewis y ffilm fuddugol
Bydd 12 ffilm nodwedd o 11 gwlad yn cael eu dangos yn ystod yr ŵyl 6 diwrnod
Bydd myfyrwyr Ffilm a Theledu Prifysgol De Cymru yn ffurfio'r rheithgor o 6 ar gyfer y Ffilm Nodwedd Orau
Iris yn croesawu gwneuthurwyr ffilmiau rhyngwladol a domestig yn ôl i'r ŵyl wyneb-yn-wyneb gyntaf ers 2019
'Mae bod ar reithgor gŵyl ffilm o'r radd flaenaf yn bendant yn un ar gyfer y CV, ac yn ddi-os bydd yn rhoi dechreuad gwych iddyn nhw yn eu gyrfa ffilm ddewisol'
---
Mae deuddeg ffilm nodwedd newydd yn cael eu dangos yn ystod 16
eg
Gŵyl Ffilm LHDTQ+ flynyddol Gwobr Iris, gan gynnwys
tair ffilm wedi'u cyfarwyddo gan gyn-fyfyrwyr blaenorol Gwobr Iris
. Mae'r rheithgor ar gyfer y Ffilm Nodwedd Orau yn cynnwys
chwe myfyriwr o Prifysgol De Cymru, Ffilm a Theledu Cymru
.  Dyma gyfle gwych i'r myfyrwyr ddysgu ohono a chwrdd â gwneuthurwyr ffilmiau arobryn o bob rhan o'r byd.
---
Eleni, mae'r ffilmiau nodwedd a ddewiswyd yn dod o UDA, Canada, Gwlad Pwyl, Norwy, Awstralia, yr Eidal, Libanus, Iwerddon, y Philipinau, a Gwlad Thai. Mae themâu eleni yn cynnwys dod i oed a dod allan; rhwymedigaethau teuluol; sgandal tref fechan; a rhyw, celwyddau, a llofruddiaeth oer ei waed!
---
Mae gŵyl ffilmiau LHDTQ+ Caerdydd hefyd yn brolio'r dangosiad cyntaf erioed o
Barrio Boy
, wedi'i chyfarwyddo gan y cyn-fyfyriwr Iris, Dennis Shinners, a fu ar restr fer gydag Ardal X yng ngŵyl gyntaf Gwobr Iris yn 2007, ac ar gyfer y fersiwn fer o'r nodwedd hon, yn 2013.  Mae Dennis hefyd yn aelod o'r rheithgor rhyngwladol - Gwobr Iris - eleni. Ymhlith y ffilmiau nodwedd eraill sy'n cael eu dangos yn ystod yr ŵyl chwe diwrnod mae
Before I Change My Mind
, wedi'i chyfarwyddo gan Trevor Anderson, cyn-fyfyriwr arall Iris sydd wedi cael tair ffilm ar y rhestr fer o'r blaen: Rock Pockets, 2007; The Island 2009; a The Little Deputy, 2015. Dyma ffilm nodwedd gyntaf Trevor, a bydd e'n mynychu'r ŵyl. Hefyd yn dangos mae
So Vam
, a gyfarwyddwyd gan Alice Maio Mackay, menyw Draws 16 oed o Awstralia.
---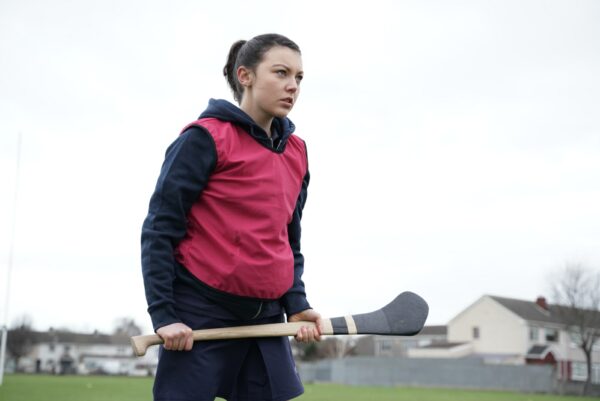 Mae dau aelod arall o reithgor rhyngwladol Gwobr Iris yn dangos ffilmiau nodwedd eleni:
Elephant
gan Kamil Krawczyck, a
Who We Love
, wedi'i chyfarwyddo gan Graham Cantwell o Iwerddon.  Mae
Who We Love
wedi cael ei henwebu ar gyfer 6 Gwobr IFTA, gan gynnwys y ffilm orau, y cyfarwyddwr gorau, a'r sgript orau, a chafodd ei haddasu o'r ffilm fer Lily, a oedd ar restr fer Gwobr Iris yn 2017.
---
Dyma Ffilmiau Nodwedd 2022:
Lonesome | Cyf. Craig Boreham | Australia
So Vam | Cyf. Alice Maio Mackay | Australia
Mascarpone | Cyf. Alessandro Guida | Italy
Fire Island | Cyf. Myles Clohessy | USA
Barrio Boy | Cyf. Dennis Shinners | USA
Elephant | Cyf. Kamil Krawczycki | Poland
Before I Change My Mind | Cyf. Trevor Anderson | Canada
Hello World| Cyf. Kenneth Elvebaak | Norway
Who We Love | Cyf. Graham Cantwell | Ireland
Sirens | Cyf. Rita Baghdadi | Lebanon
Yes or No| Dir. Saratsawadee Wongsomphet | Thailand
Metaporhosis | Cyf. Jose Enrique Tiglao | Phillipines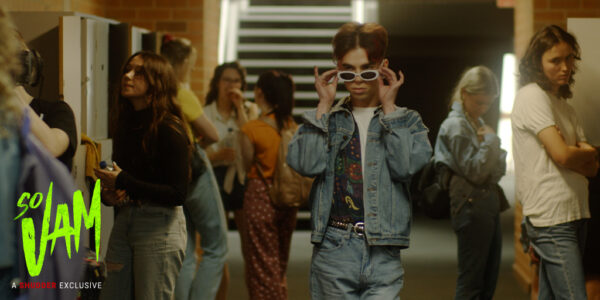 ---
Meddai Berwyn Rowlands, Cyfarwyddwr Gŵyl Ffilm Gwobr Iris:
'Mae'r ffilmiau nodwedd rydym yn eu cyflwyno i chi fel rhan o'n Gŵyl Wobr Iris eleni yn addo eich diddanu, ymgysylltu â chi, ac i yn rhoi i rywun rywbeth i gnoi cil drosto.  Rydym yn arbennig o falch o gael dangos – a chynnal un premiere byd - ffilmiau nodwedd a wnaed gan gyn-fyfyrwyr Gwobr Iris. Mae dwy o'r ffilmiau wedi'u seilio ar ffilmiau Gwobr Iris a gyrhaeddodd restr fer flaenorol. Gobeithio y byddwch chi mor falch o etifeddiaeth Iris ag yr ydym ni.' 
---
Cyhoeddi'r rheithgor ar gyfer y Ffilm Nodwedd Orau 2022 – cewch yr holl fanylion am y rheithgorau fan hyn:  https://irisprize.org/2022-juries/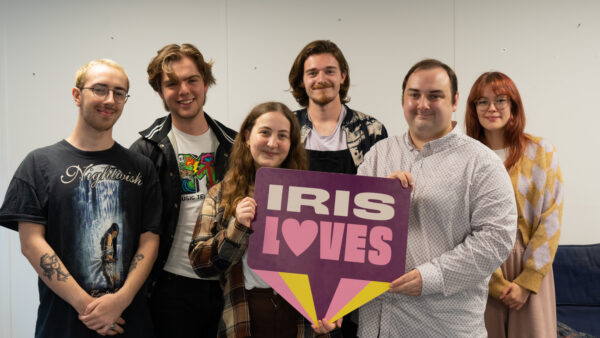 Thomas Watkins - Ysgol Ffilm a Theledu Cymru, Prifysgol De Cymru
Isabella Bown - Ysgol Ffilm a Theledu Cymru, Prifysgol De Cymru
Alexander P Griffiths - Ysgol Ffilm a Theledu Cymru, Prifysgol De Cymru
Luca Bergonzini - Ysgol Ffilm a Theledu Cymru, Prifysgol De Cymru
Cai Barnard-Dadds - Ysgol Ffilm a Theledu Cymru, Prifysgol De Cymru
Arwen Harrison - Ysgol Ffilm a Theledu Cymru, Prifysgol De Cymru
---
Bydd y Rheithgor Ffilm Nodwedd yn dyfarnu mewn tri chategori: 
Gwobr Iris Gwobr Nodwedd Orau – noddwyd gan Bad Wolf
Gwobr Iris Perfformiad Gorau mewn Rôl Wrywaidd a noddir gan Attitude Magazine
Gwobr Iris Perfformiad Gorau mewn Rôl Fenywaidd a noddwyd gan DIVA Magazine
---
Meddai Tom Ware o Prifysgol De Cymru:
'Rwy'n falch iawn o fyfyrwyr Ysgol Ffilm a Theledu Cymru sydd wedi gwirfoddoli i eistedd ar y rheithgor eleni am Wobr Nodwedd Orau Gwobr Iris. Dyma gyfle gwych arall iddynt dreulio amser gyda gwneuthurwyr ffilmiau medrus ac arobryn wrth iddynt symud o fywyd prifysgol i weithio yn y diwydiant ffilm. Mae hefyd yn adeiladu ar bartneriaeth lwyddiannus PDC gydag Iris, sydd eisoes wedi creu llawer o gyfleoedd eraill i'n myfyrwyr dros y blynyddoedd diwethaf.'Mae bod ar reithgor gŵyl ffilm o'r radd flaenaf yn bendant yn un ar gyfer y CV, ac yn ddi-os bydd yn rhoi dechreuad gwych iddyn nhw yn eu gyrfa ffilm ddewisol, boed hynny'n cyfarwyddo, golygu, neu sgriptio.'